Been working on a map as a favor for a friend's camp. It took me a lot longer than I thought it would. I had to reconstruct everything from blurry satellite photos and hazy recollections of where buildings were, plus a random collection of photos of the buildings and some verbal descriptions.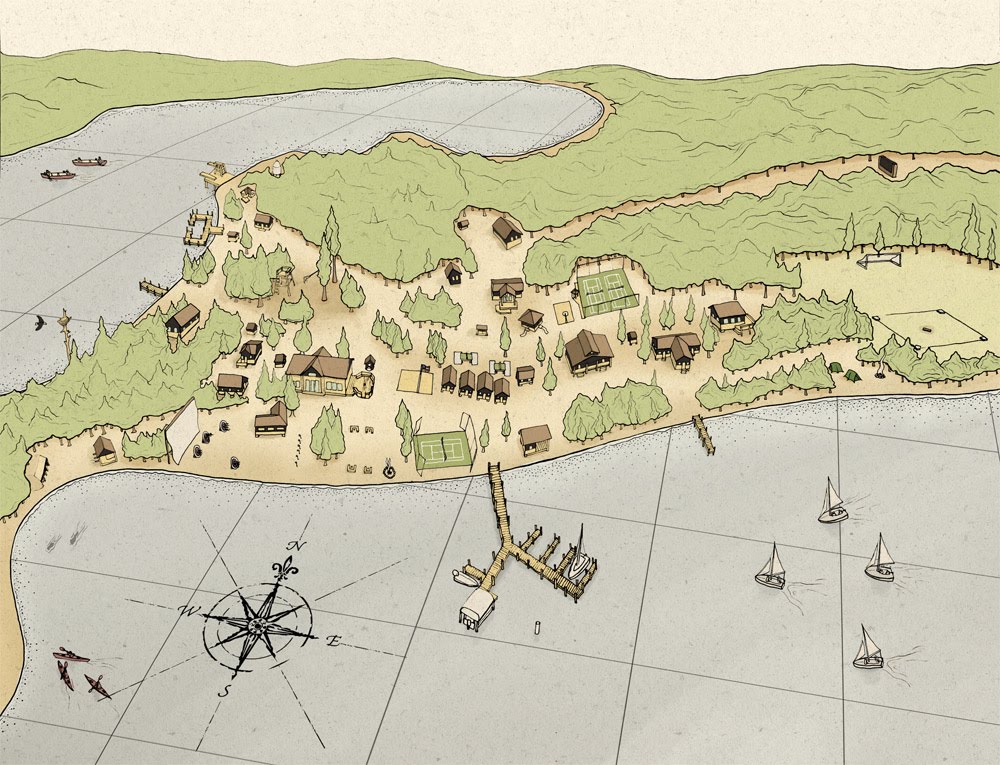 And here's the pen linework: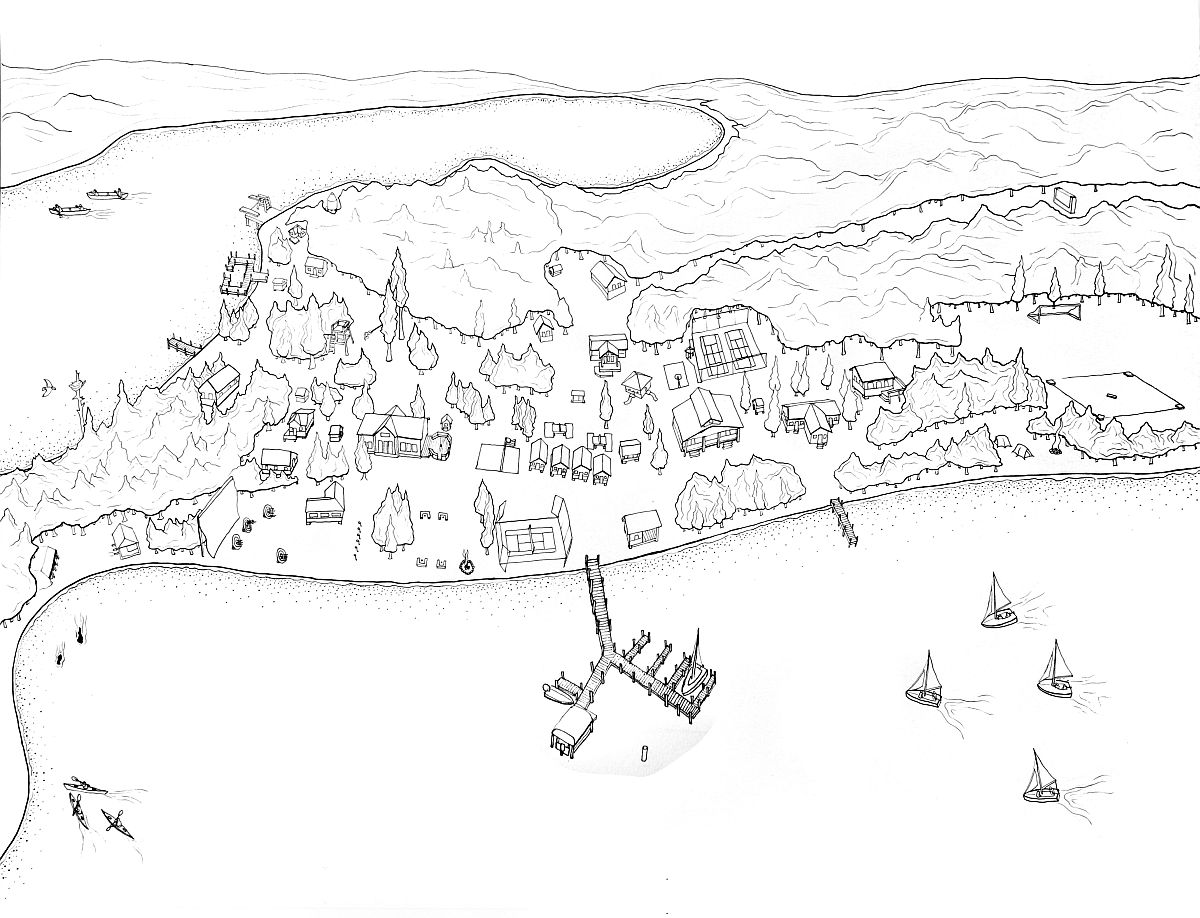 I did this on a pretty large piece of paper, with a light drawing in 2h pencil and then the lines in Micron pens. I then took a photo and digitally colored it and adjusted a few things.
More From

illustrations