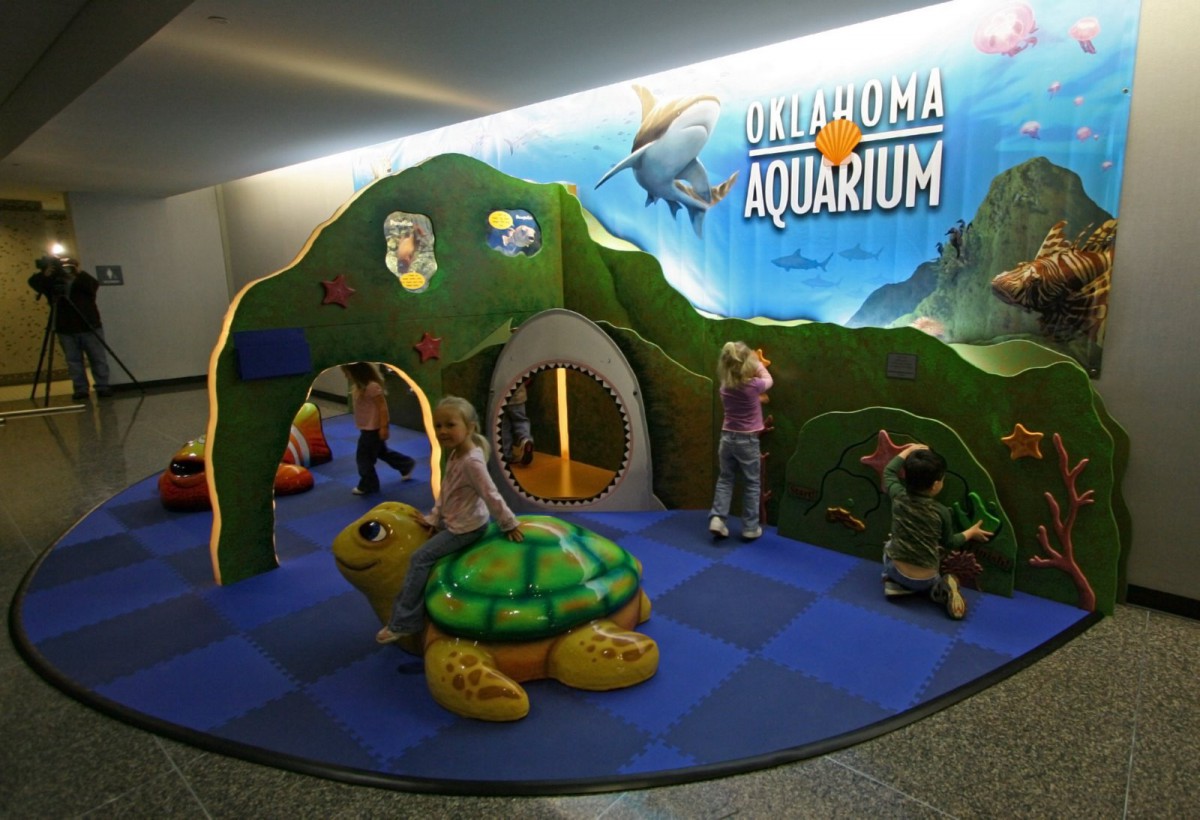 The Tulsa International Airport invited the Oklahoma Aquarium to create a children's play area in a waiting area outside one of the terminals. This was my first major exhibit project at the Aquarium. I designed and constructed the display.
Play Area Opening
The Process
There were many challenges with creating this display. The first was to create a fun bright space for kids to play that was safe. Another was coming up with creative solutions on how to build a durable display out of relatively inexpensive materials, rather than spending a lot of money on prefabricated play toys. I had help with electrical work, construction, and painting, however the majority of the actual construction was done by myself. I built the structure out of MDF board that was then painted and textured. The backdrop was printed, and the soft play toys were constructed by an outside company.
In The News
The unveiling was featured on the front page of the business section of the Tulsa World. Here is an online version of the article that ran with the photo. It was also featured on several local news shows. Here is one of the news clips on the unveiling of the play area. I'm briefly interviewed, although I think I had too much coffee that morning as I'm a little hyper-active!
Designs copyright their respective owners.
More From

exhibit work