Shark Ramp Airbrushing Numero Dos
This side shark ramp has been a blitzkrieg of work. I've airbrushed the ramp and had the murals installed in two days. I still have a little bit more blending and stencil work to accomplish today, but really this ramp has flown by. All hands have been on deck and we've been working like crazy. I'm stoked.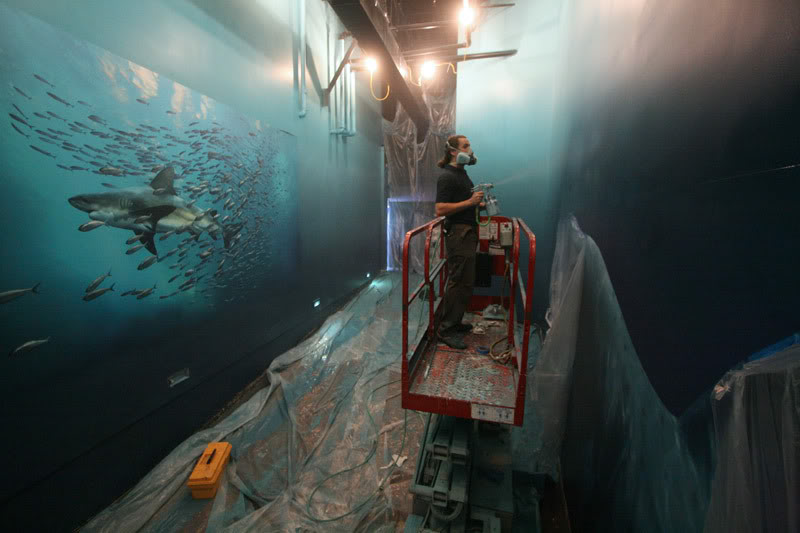 That's me airbrushing on the lift.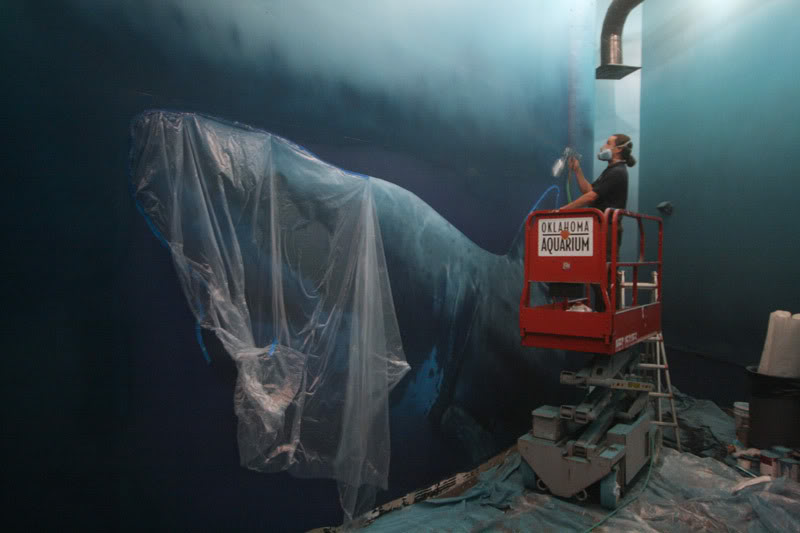 That's one big shark! The graphic is 16 feet long

I blocked off the graphic and then blended around it with the airbrush.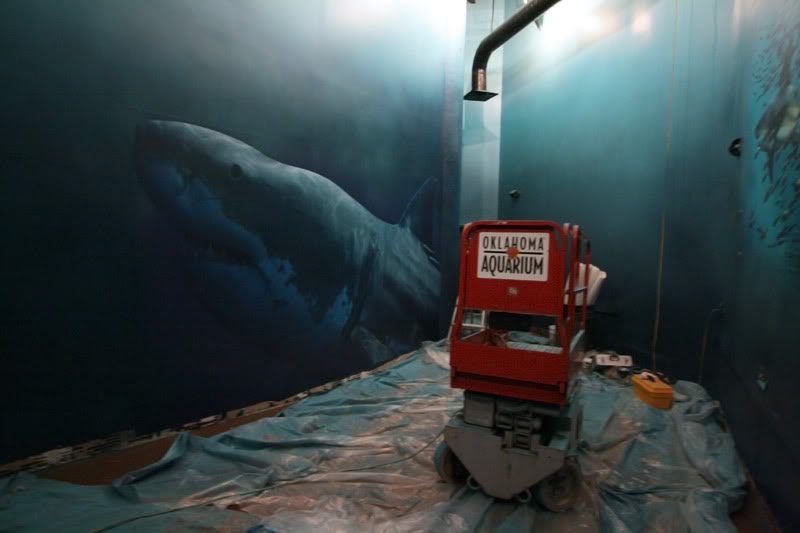 The megalodon is rather menacing!
More From

exhibit work