Aquarium Murals - Marvels and Mysteries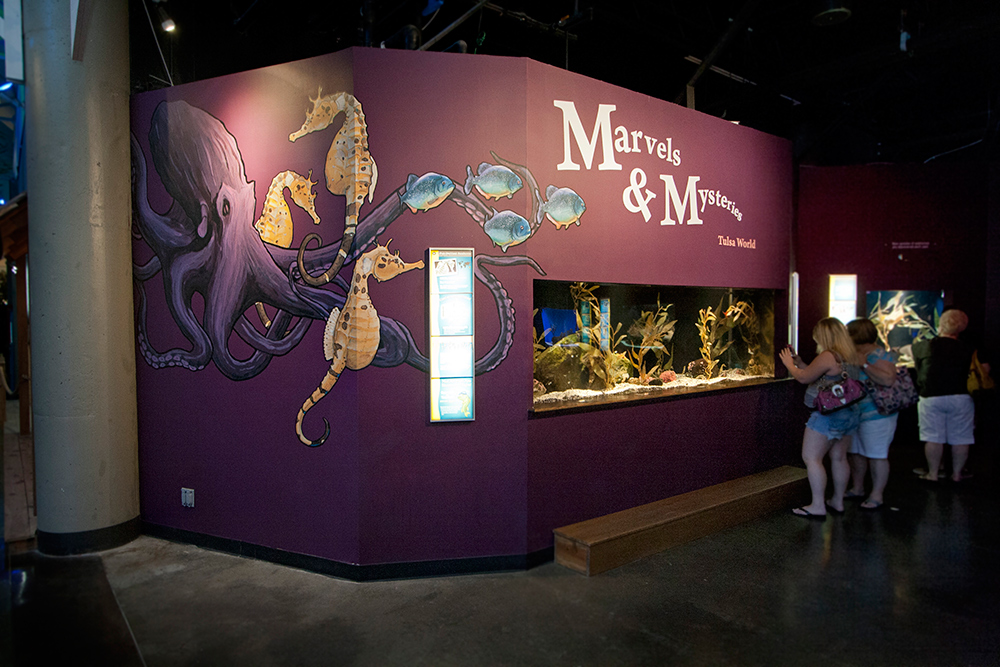 I recently changed jobs and had a baby, so I've been rather busy lately. I haven't posted a lot of what I've been working on lately, so I'm planning on fixing that with this series of posts. One of my last projects at the Aquarium was to do a whole bunch of exhibit murals. I never did post the finished products.
This one ended up turning out a lot better than I was hoping. It's kind of hard to see some of the detail in the photo of the illustrations. The octopus was from another mural that ended up needing to be changed. I was really disappointed to not be able to use him, so I was really happy when I could re-incorporate him into this piece. The seahorses and piranhas were done in watercolor. Unfortunately the piranhas ended up not being a good color, so I had to significantly modify them digitally. Oh well, at least I made it work for the finished product.
I had a little bit of a scare during the install. For some reason the vinyl print outs were sized too large. I'm not sure if it was my fault on the measurements and layout, or if the printer enlarged the print as they sometimes do to make sure a vinyl will fit into the space. Luckily since this mural was made up of a bunch of different free form pieces, we were able to fit it all on there well. I actually ended up liking it more than my original layout. I think it works better. It was nice to be able to arrange everything while actually in the space. Sometimes it's hard to visualize how something is actually going to work in a space.
The little arm on the octopus was rather funny to position. It wouldn't really fit in the space. We cut it off, and then rearranged it. At one point one of the installers had a torch on it, heating it up, as we warped the vinyl to fit into the space. It's a really forgiving medium.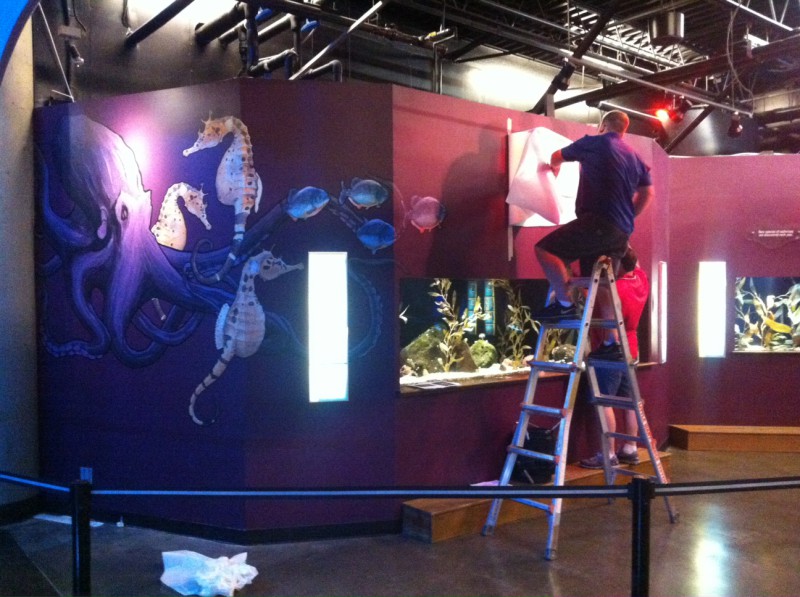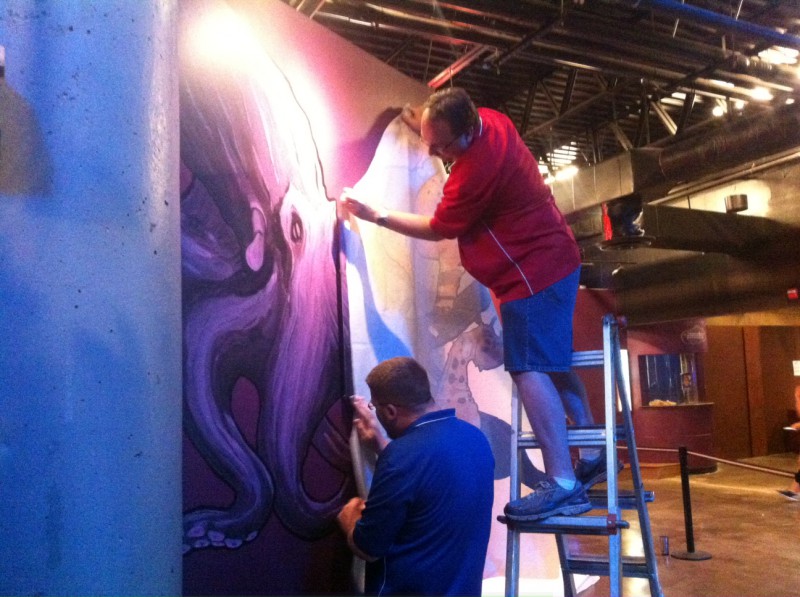 More From

exhibit work